Dynamic Organization and Function of Synapses
Team Leader : Daniel Choquet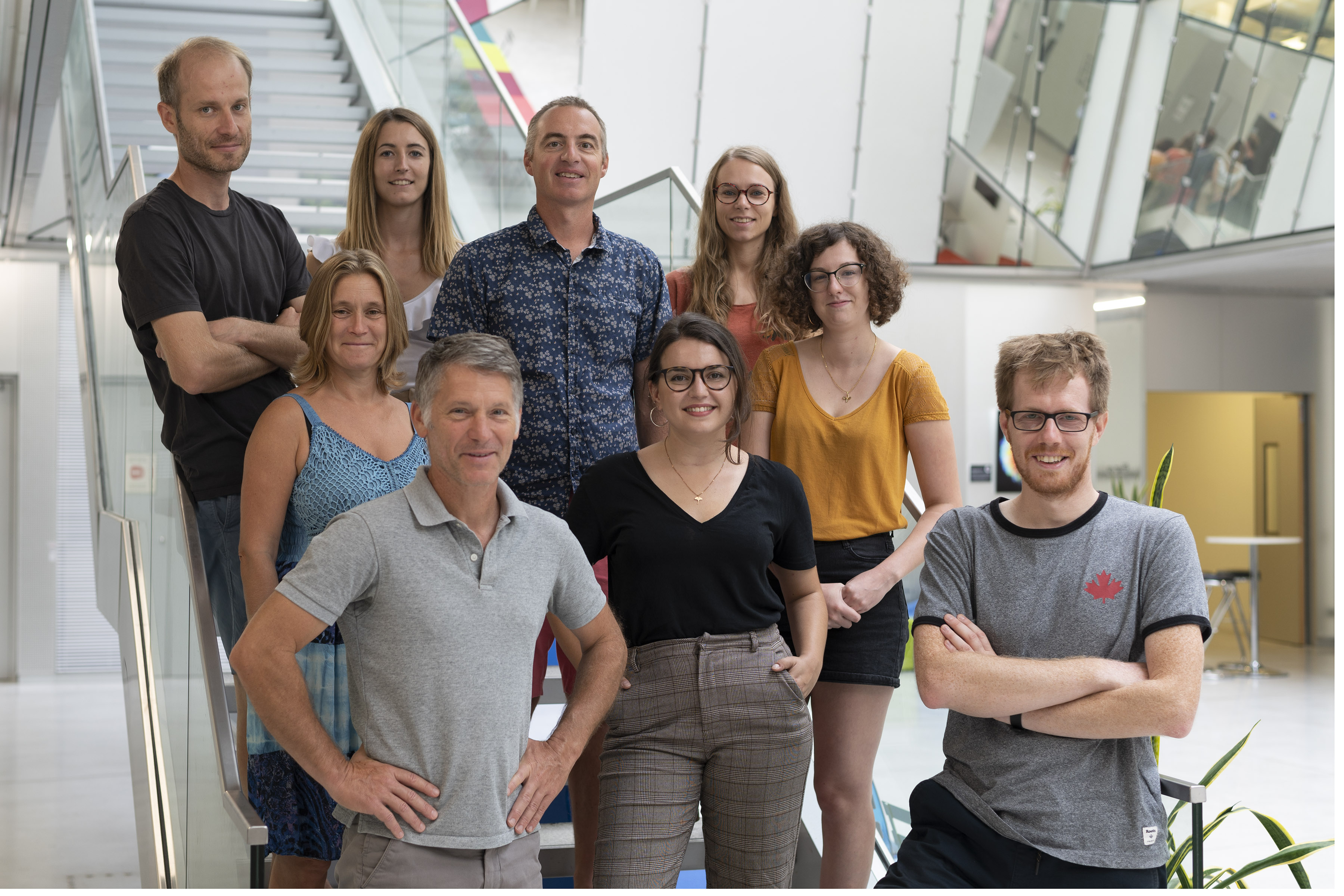 "Progress in science depends on new techniques, new discoveries and new ideas, probably in that order." Sydney Brenner
Daniel Choquet is a research director at the CNRS. He obtained an engineering degree from Ecole Centrale (Paris, France) in 1984 and completed his PhD in the lab of Henri Korn at the Pasteur Institute (Paris), studying ion channels in lymphocytes. He did a post-doctoral/sabbatical at Duke University (North Carolina, USA) in the laboratory of Michael Sheetz where he studied the regulation of integrin-cytoskeletal linkage by force. He setup his group in Bordeaux (France) at the Institute for Neuroscience and launched an interdisciplinary program on the combination of physiology, cell and chemical biology and high resolution imaging to study the functional role of the dynamic organization and trafficking of neurotransmitter receptors in synaptic transmission. He is now heading the Institute for Interdisciplinary Neuroscience and the Bordeaux Imaging Center core facility. He is also the director of the center of excellence BRAIN. He is a Member of the French Science Academy and has been awarded three consecutive ERC advanced grants. BioSketch (PDF).
You can check here the Personal page of Daniel Choquet.
General objective

The team develops several research topics, combining neuroscience, physics and chemistry in order to unravel the dynamics and nanoscale organization of multimolecular receptor complexes and their functional rôle in glutamatergic synaptic transmission in health and disease. Recently, the team has engaged in a major program to analyze and understand the interplay between AMPA type glutamate receptor nanoscale dynamics, synaptic plasticity and memory formation in the healthy and diseased brain. Our latest developments are a major thrust in combining molecular and physiological studies as well as analyzing neurodevelopmental disorders related to synapse dysfunction.
Project leaders (Click to reach subprojects)
Research Projects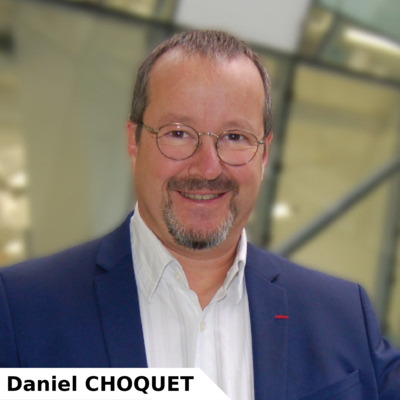 Team Project Summary
MORE
Cytoskeleton and membrane interplay in synaptic organization and transmission (Anna Brachet).
MORE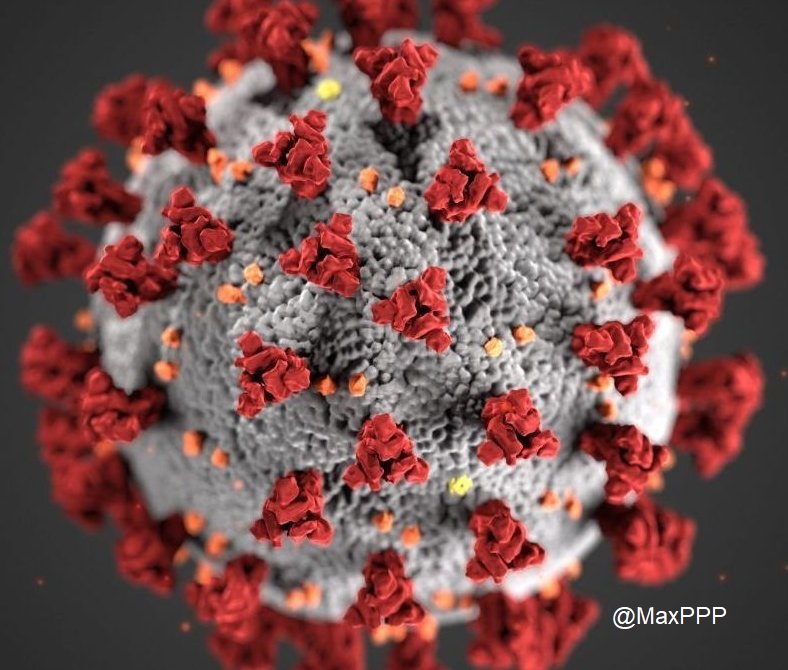 Chemical Biology and Protein Engineering (Matthieu Sainlos)
MORE
Impact of auxiliary proteins on AMPAR transport, trafficking and physiology (Françoise Coussen).
MORE
nanoscale excitatory synaptic physiology (Eric Hosy).
MORE
Contribution of AMPAR surface trafficking to Short and long term synaptic plasticity (Daniel Choquet)
MORE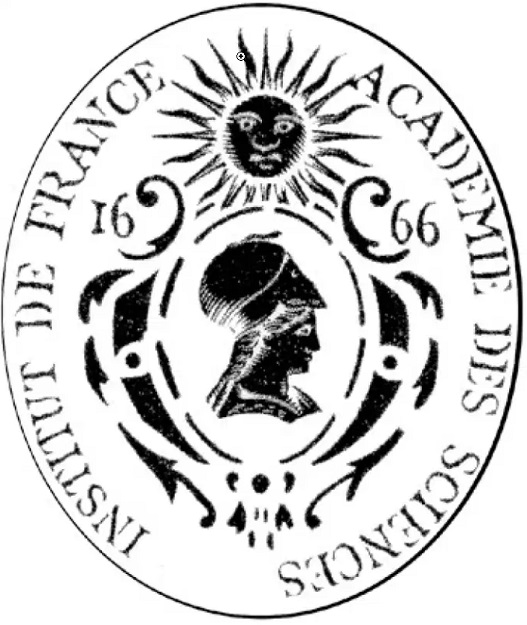 Synapse dysfunction in neurodevelopmental disorders (Eric Hosy, Daniel Choquet)
MORE
Partnerships
MORE
Expertise
Super Resolution Microscopy
Slice physiology
Chemical biology, Protein Engineering
Biochemistry
News
Co-organization and coactivation of AMPAR, NMDAR, and mGluR
Nanoscale co-organization and coactivation of AMPAR, NMDAR, and mGluR at excitatory synapses.
The nanoscale co-organization of neurotransmitter receptors facing presynaptic release sites is a fundamental determinant of their coactivation and of synaptic physiology. At excitatory synapses, how endogenous AMPARs, NMDARs, and mGluRs are co-organized inside the synapse and their respective activation during glutamate release are still unclear. Combining single-molecule super resolution microscopy, electrophysiology, and modeling, we determined the average quantity of each glutamate receptor type, their nanoscale organization, and their respective activation. We observed that NMDARs form a unique cluster mainly at the center of the PSD, while AMPARs segregate in clusters surrounding the NMDARs.mGluR5 presents a different organization and is homogenously dispersed at the synaptic surface. From these results, we build a model predicting the synaptic transmission properties of a unitary synapse, allowing better understanding of synaptic physiology.
Authors: Julia Goncalves, Tomas M. Bartol, Côme Camus, Florian Levet, Ana Paula Menegolla,Terrence J. Sejnowski, Jean-Baptiste Sibarita, Michel Vivaudou, Daniel Choquet and Eric Hosy

- Publication in PNAS, June 8, 2020 https://doi.org/10.1073/pnas.1922563117
- Contact: Eric Hosy
AMPA receptor nanoscale dynamic organization and synaptic plasticities
Review on "AMPA receptor nanoscale dynamic organization and synaptic plasticities" in Current Opinion in Neurobiology 2020
The emergence of new imaging techniques and molecular tools has refreshed our understanding of the principles of synaptic transmission and plasticity. Superresolution imaging and biosensors for measuring enzymatic activities in live neurons or neurotransmitter levels in the synaptic cleft are giving us an unprecedented integrated and nanoscale view on synaptic function. Excitatory synapses are now conceptualized as organized in subdomains, enriched with specific scaffolding proteins and glutamate receptors, molecularly organized with respect to the pre-synaptic source of glutamate.
This new vision of basic synaptic transmission changes our understanding of the molecular modifications which sustain synaptic plasticities. Long-term potentiation can no longer be explained simply by an increase in receptor content at the synapse. We review here the latest data on the role of nanoscale and dynamic organization of AMPA type glutamate receptors on synaptic transmission at both basal state and during short and long-term plasticities.
Current Opinion in Neurobiology - Volume 63, August 2020, Pages 137-145 https://doi.org/10.1016/j.conb.2020.04.003

Contacts: Daniel Choquet and Eric Hosy
A discrete presynaptic vesicle cycle for neuromodulator receptors - Neuron, December 2019
A major function of GPCRs is to inhibit presynaptic neurotransmitter release, requiring ligand-activated receptors to couple locally to effectors at terminals. The current understanding of how this is achieved is through receptor immobilization on the terminal surface. Here, we show that opioid peptide receptors, GPCRs that mediate highly sensitive presynaptic inhibition, are instead dynamic in axons. Opioid receptors diffuse rapidly throughout the axon surface and internalize after ligand-induced activation specifically at presynaptic terminals. We delineate a parallel regulated endocytic cycle for GPCRs operating at the presynapse, separately from the synaptic vesicle cycle, which clears activated receptors from the surface of terminals and locally reinserts them to maintain the diffusible surface pool. We propose an alternate strategy for achieving local control of presynaptic effectors that, opposite to using receptor immobilization and enforced proximity, is based on lateral mobility of receptors and leverages the inherent allostery of GPCR-effector coupling.
Damien Jullié, Miriam Stoeber, Jean-Baptiste Sibarita, Hanna L. Zieger, Thomas M. Bartol, Seksiri Arttamangkul, Terrence J. Sejnowski, Eric Hosy, and Mark von Zastrow

- Neuron. 2019 Dec 5 - doi: 10.1016/j.neuron.2019.11.016.
- Contact: Eric Hosy
Multicolor Spectrin labeling (ML Jobin)
This is a rat hippocampal neuron in culture stained with a series of markers
Nature Neuroscience Review - Choquet D., Sainlos M. and Sibarita J.B.
We review the latest developments for labelling and functionalizing proteins with small localization and functionalized reporters. We present how these molecular tools are combined with the development of a wide variety of imaging methods that break either the diffraction barrier or the tissue penetration depth limits. We put these developments in perspective to emphasize how they will enable step changes in our understanding of the brain.
MORE
BRAIN_2030 «Grand Programme de Recherche» de l'université de Bordeaux
The BRAIN_2030 project ("Bordeaux Region Aquitaine Initiative for the future of Neurosciences"), submitted by Bordeaux Neurocampus within the "GPR - Major Research Program" of the University of Bordeaux, and headed by Daniel Choquet, has just been approved. It is one of the 7 projects selected out of the 15 submitted in June 2020.
A dialogue phase is planned to validate the final budget that will be allocated for the period 2021-2025. Additional funding for an additional period will be granted after an interim evaluation in 2025.

The project starts in September 2021.
+ Find more details on the Université of Bordeaux (UB) and the Bordeaux Neurocampus (BN) websites.
Access the hidden side of neuronal proteins through the expansion of the genetic code
Progress in biological imaging is intrinsically linked to advances in labeling methods. The explosion in the development of high-resolution and super-resolution imaging calls for new approaches to label targets with small probes. These should allow to faithfully report the localization of the target within the imaging resolution – typically nowadays a few nanometers - and allow access to any epitope of the target, in the native cellular and tissue environment. We report here the development of a complete labeling and imaging pipeline using genetic code expansion and non-canonical amino acids in neurons that allows to fluorescently label masked epitopes in target transmembrane proteins in live neurons, both in dissociated culture and organotypic brain slices. This allows us to image the differential localization of two AMPA receptor (AMPAR) auxiliary subunits of the transmembrane AMPAR regulatory protein family in complex with their partner with a variety of methods including widefield, confocal, and dSTORM super-resolution microscopy.
Authors: Diogo Bessa-Neto & Gerti Beliu, Alexander Kuhlemann, Valeria Pecoraro, Sören Doose, Natacha Retailleau, Nicolas Chevrier, David Perrais, Markus Sauer & Daniel Choquet

Bioorthogonal labeling of transmembrane proteins with non-canonical amino acids unveils masked epitopes in live neurons.
Nature Communications (November 2021) DOI: 10.1038/s41467-021-27025-w
Contact: Daniel Choquet
+ Cf. INSB website (French) here
+ Cf. the press release on the University of Würzburg website here
Daniel Choquet: prix 2022 de l'Academie nationale des sciences, belles lettres et arts de Bordeaux
Academie nationale des sciences, belles lettres et arts de Bordeaux aims to help develop the ideas, work and research of Academicians. Each year, it rewards in particular personalities for their work or their research or for all of their work in the field of science, literature or the arts.
Thus, in 2022, it was Daniel Choquet, CNRS research director, who was awarded "le grand prix 2022 de l'Academie nationale des sciences, belles lettres et arts de Bordeaux"! Indeed, he achieved this distinction thanks to his main scientific achievement: the discovery that neurotransmitter receptors are in constant motion in the neuronal membrane and that the regulation of this traffic profoundly regulates synaptic transmission. Daniel Choquet will receive his award on March 28 from Pierre Hurmic, Mayor of Bordeaux.
Learn more about: Le grand prix 2022 de l'Academie nationale des sciences, belles lettres et arts de Bordeaux
They talk about it too (articles in French): INSB and Bordeaux Neurocampus
Do you want to know more? Nolwenn Cloarec, communication officer: nolwenn.cloarec@u-bordeaux.fr
Regulation of different phases of AMPA receptor intracellular transport by 4.1N and SAP97, eLife
Caroline Bonnet1, Justine Charpentier1, Natacha Retailleau1, Daniel Choquet1,2, Françoise Coussen1*
1University of Bordeaux, CNRS, Interdisciplinary Institute for Neuroscience, Bordeaux, France; 2Bordeaux Imaging Center, Bordeaux, France
eLife. 2023-04-20
DOI: https://doi.org/10.7554/eLife.85609
Françoise Coussen, Director of research at the CNRS at IINS worked on AMPAR intracellular transport and directed this work helped by Daniel Choquet. Caroline Bonnet, PhD student, performed the experiments helped by Justine Charpentier who performed all biochemistry experiments and by Natacha Retailleau (molecular biology).
Find the explanations of the scientists of this publication
Identification of the molecular mechanisms regulating the intracellular transport of glutamate receptors: a new pathway for controlling synaptic plasticity
"The modulation of the efficiency of synaptic transmission between neurons is one of the fundamental processes of memory and learning phenomena. This regulation of the strength of synaptic transmission is largely driven by changes in the number of receptors present at the synapse. In this work, the researchers identify a new mechanism for controlling the establishment of receptors at the level of the synapse through the control of their intracellular transport.
Neurotransmitter receptors, and in particular glutamate receptors, are concentrated in synapses in front of neurotransmitter release sites. However, in the process of their biogenesis, these receptors are synthesized at the level of the endoplasmic reticulum, most of the time several hundred microns from the synapses. They must therefore be transported to the synapses. Our previous work had made possible to visualize for the first time the intracellular transport of AMPA-type glutamate receptors, responsible for the majority of the rapid excitatory transmission between neurons. These receptors are transported rapidly (1-2 microns per second) in vesicles circulating on the microtubules using molecular motors. We observed that, surprisingly, this transport was strongly regulated by neuronal activity.
In this new work, we have identified the molecular mechanisms responsible for these regulations. The cytosolic C-terminal domain of the AMPAR GluA1 subunit is specifically associated with two proteins, 4.1 N and SAP97. We analyzed how interactions between GluA1 and 4.1N or SAP97 regulate GluA1 transport and its exocytosis under basal conditions and after induction of synaptic plasticity (LTP). Our results identify differential roles of 4.1N and SAP97 in controlling the different phases of transport and membrane integration of GluA1.
This work opens new perspectives in understanding the molecular mechanisms that control the establishment and maintenance of glutamate receptors at the synapse during synaptic plasticity."
EURAS Project: Development of New Effective Therapies for RASopathies
The EURAS project is a response to the "Horizon 2020 Projects" Call for Proposals, focusing on the development of new effective therapies for rare diseases. With a budget of 80 million euros, this call provides funding of 9 million euros for the EURAS project over a duration of 4 years.
Coordinated at the level of Bordeaux by Eric Hosy, a researcher at CNRS and member of the "Dynamics of Organization and Synaptic Functions" (team Choquet), and promoted by the Interdisciplinary Institute of Neuroscience, the project stems from the initiative of patient associations carrying mutations in genes regulating the RAS protein (SynGAP Elternhilfe), with SynGAP1 being the most well-known. Thus, the EURAS project brings together 16 European teams from 13 countries, covering all domains of neuroscience, from genetics to molecule screening, including electrophysiology, behavior, and stem cell studies.
The main objectives of the project are as follows: (i) establishing a database of physiological data and human samples accessible to the entire scientific community, encompassing a large number of patients across Europe, (ii) understanding how these neurodevelopmental diseases affect the establishment of the neural network, and (iii) screening drug libraries to determine if certain drugs improve neuronal physiology.
The project is based on the fact that there are over 15,000 drugs already on the market, but it is highly unlikely that all of these drugs have been tested on the few hundred to thousand patients with these rare diseases worldwide. However, some of these drugs likely target the RAS regulatory pathway, either directly or indirectly. Therefore, the researchers involved in this project will carry out in vitro tests on all these molecules. The aim is to identify those that improve the development of neurons in patients (derived from stem cells).
The contribution of the Bordeaux laboratory is to identify common molecular signatures among different RASopathies and test various drugs to restore/ improve neuronal development. This work will be carried out in collaboration with the Bordeaux Imaging Center, a major imaging center in Bordeaux.
This funding adds to the research dynamics in Bordeaux, where fundamental research converges with clinical practice. This dynamic had already been initiated by a clinical research project led by geneticists Cyril Goizet and Chloé Angelini, which enabled the collection of human data for Bordeaux projects, including those of Eric Hosy on neurodevelopmental disorders such as intellectual disability and autism.
Ultimately, the expected potential benefits for patients are significant, as it will not only improve our understanding of neurogenetic diseases but also directly enhance the quality of life for patients and their caregivers. If a drug already on the market passes the tests, the lengthy process of safety validation will not be necessary, allowing it to be quickly administered to assess its actual effectiveness in patients.
Selected Publications
Angela M Getz, Mathieu Ducros, Christelle Breillat, Aurélie Lampin-Saint-Amaux, Sophie Daburon, Urielle François, Agata Nowacka, Mónica Fernández-Monreal, Eric Hosy, Frédéric Lanore, Hanna L Zieger, Matthieu Sainlos, Yann Humeau, Daniel Choquet
High-resolution imaging and manipulation of endogenous AMPA receptor surface mobility during synaptic plasticity and learning
Science Advances (2022)
Display the article
MORE
Choquet D., Sainlos M. and Sibarita J.B.
Advanced imaging and labelling methods to decipher brain cell organization and function
Nature reviews Neuroscience (2021)
Display the article
MORE
Tomohisa Hosokawa, Pin-Wu Liu, Qixu Cai, Joana S. Ferreira, Florian Levet, Corey Butler, Jean-Baptiste Sibarita, Daniel Choquet, Laurent Groc, Eric Hosy, Mingjie Zhang and Yasunori Hayashi 
CaMKII activation persistently segregates postsynaptic proteins via liquid phase separation
Nature Neuroscience (2021)
Display the article
MORE
Diogo Bessa-Neto, Gerti Beliu, Alexander Kuhlemann, Valeria Pecoraro, Sören Doose, Natacha Retailleau, Nicolas Chevrier, David Perrais, Markus Sauer & Daniel Choquet
Bioorthogonal labeling of transmembrane proteins with non-canonical amino acids unveils masked epitopes in live neurons
Nature Communications (2021)
Display the article
MORE
Laurent Groc & Daniel Choquet
Linking glutamate receptor movements and synapse function
Science (2020)
Display the article
MORE
Julia Goncalves, Tomas M Bartol, Côme Camus, Florian Levet, Ana Paula Menegolla, Terrence J Sejnowski, Jean-Baptiste Sibarita, Michel Vivaudou, Daniel Choquet, Eric Hosy
Nanoscale co-organization and coactivation of AMPAR, NMDAR, and mGluR at excitatory synapses
Proc Natl Acad Sci U S A (2020)
MORE
Tiago Campelo, Elisabete Augusto, Nicolas Chenouard, Aron de Miranda, Vladimir Kouskoff, Come Camus, Daniel Choquet, Frédéric Gambino
AMPAR-Dependent Synaptic Plasticity Initiates Cortical Remapping and Adaptive Behaviors during Sensory Experience
Cell Report (2020)
Display the article
MORE
Florelle Domart, Peter Cloetens, Stéphane Roudeau, Asuncion Carmona, Emeline Verdier, Daniel Choquet, Richard Ortega
Correlating STED and synchrotron XRF nano-imaging unveils cosegregation of metals and cytoskeleton proteins in dendrites
eLife (2020)
Display the article
MORE
Humeau, Y. and Choquet, D.
The next generation of approaches to investigate the link between synaptic plasticity and learning.
Nature Neuroscience (2019)
Display the article
MORE
Charlotte Rimbault, Kashyap Maruthi, Christelle Breillat, Camille Genuer, Sara Crespillo, Virginia Puente-Muñoz, Ingrid Chamma, Isabel Gauthereau, Ségolène Antoine, Coraline Thibaut, Fabienne Wong Jun Tai, Benjamin Dartigues, Dolors Grillo-Bosch, Stéphane Claverol, Christel Poujol, Daniel Choquet, Cameron D Mackereth, Matthieu Sainlos
Engineering selective competitors for the discrimination of highly conserved protein-protein interaction modules
Nature Communication (2019)
Display the article
MORE
Emilie Hangen, Fabrice P Cordelières, Jennifer D Petersen, Daniel Choquet, Françoise Coussen
Neuronal Activity and Intracellular Calcium Levels Regulate Intracellular Transport of Newly Synthesized AMPAR
Cell Report (2018)
Display the article
MORE
Penn, A.C., Zhang, C.L., Georges, F., Royer, L., Breillat, C., Hosy, E., Petersen, J.D., Humeau, Y., and Choquet, D.
Hippocampal LTP and contextual learning require surface diffusion of AMPA receptors
Nature (2017)
Display the article
MORE
Audrey Constals, Andrew C Penn, Benjamin Compans, Estelle Toulmé, Amandine Phillipat, Sébastien Marais, Natacha Retailleau, Anne-Sophie Hafner, Françoise Coussen, Eric Hosy, Daniel Choquet
Glutamate-induced AMPA receptor desensitization increases their mobility and modulates short-term plasticity through unbinding from Stargazin
Neuron (2015)
Display the article
MORE
Anne-Sophie Hafner, Andrew C Penn, Dolors Grillo-Bosch, Natacha Retailleau, Christel Poujol, Amandine Philippat, Françoise Coussen, Matthieu Sainlos, Patricio Opazo, Daniel Choquet
Lengthening of the Stargazin Cytoplasmic Tail Increases Synaptic Transmission by Promoting Interaction to Deeper Domains of PSD-95
Neuron (2015)
Display the article
MORE
Deepak Nair, Eric Hosy, Jennifer D Petersen, Audrey Constals, Gregory Giannone, Daniel Choquet, Jean-Baptiste Sibarita
Super-resolution imaging reveals that AMPA receptors inside synapses are dynamically organized in nanodomains regulated by PSD95
Journal of Neuroscience (2013)
Display the article
MORE
Heine, M., Groc, L., Frischknecht, R., Beique, J.C., Lounis, B., Rumbaugh, G., Huganir, R.L., Cognet, L., and Choquet, D.
Surface mobility of postsynaptic AMPARs tunes synaptic transmission
Science (2008)
Display the article
MORE
Aren J Borgdorff and Daniel Choquet
Regulation of AMPA receptor lateral movements
Nature (2002)
Display the article
MORE
Members
« Researcher »
| | | | | |
| --- | --- | --- | --- | --- |
| BRACHET Anna | Researcher | anna.brachet@u-bordeaux.fr | +33533514732 | |
| CHOQUET Daniel | Researcher | daniel.choquet@u-bordeaux.fr | +33533514715 | |
| COUSSEN Francoise | Researcher | francoise.coussen-choquet@u-bordeaux.fr | +33533514734 | |
| HOSY Eric | Researcher | eric.hosy@u-bordeaux.fr | +33533514730 | |
| SAINLOS Matthieu | Researcher | matthieu.sainlos@u-bordeaux.fr | +33533514731 | |
« Technical Staff »
| | | | | |
| --- | --- | --- | --- | --- |
| BELZANNE Pauline | Technical staff | pauline.belzanne@u-bordeaux.fr | +33533514700 | |
| BINOVSKI Nicolas | Technical staff | nicolas.binovski@u-bordeaux.fr | +33533514700 | |
| BREILLAT Christelle | Technical staff | christelle.breillat@u-bordeaux.fr | +33533514731 | |
| CHARPENTIER Justine | Technical staff | justine.charpentier@u-bordeaux.fr | +33533514776 | |
| CHEVRIER Nicolas | Technical staff | nicolas.chevrier@u-bordeaux.fr | +33533514733 | |
| Daburon Sophie | Technical staff | sophie.daburon@u-bordeaux.fr | +33533514732 | |
| LEMOIGNE Cécile | Technical staff | cecile.lemoigne@u-bordeaux.fr | +33533514732 | |
| LEVAL Léa | Technical staff | lea.leval@u-bordeaux.fr | +33533514700 | |
| RENOU Ellyn | Technical staff | ellyn.renou@u-bordeaux.fr | +33533514734 | |
| RETAILLEAU Natacha | Technical staff | natacha.retailleau@u-bordeaux.fr | +33533514733 | |
| VERRON LOris | Technical staff | loris.verron@u-bordeaux.fr | +33533514700 | |
« Postdoc »
| | | | | |
| --- | --- | --- | --- | --- |
| GETZ Angela | Postdoc | angela.getz@u-bordeaux.fr | +33533514735 | |
| IGNACZ Attila | Postdoc | attila.ignacz@u-bordeaux.fr | +33533514700 | |
| JOBIN Marie-Lise | Postdoc | marie-lise.jobin@u-bordeaux.fr | +33533514776 | |
| ZIEGER Hanna | Postdoc | hanna.zieger@u-bordeaux.fr | +33533514735 | |
« PhD student »
| | | | | |
| --- | --- | --- | --- | --- |
| CHANDRA Meera | PhD student | meera.meera-chandra@u-bordeaux.fr | +33533514700 | |
| CUENOT Chloé | PhD student | chloe.cuenot@u-bordeaux.fr | +33533514700 | |
| DARRIBERE Manon | PhD student | manon.darribere@u-bordeaux.fr | +33533514700 | |
| DUDON Théo | PhD student | theo.dudon@u-bordeaux.fr | +33533514700 | |
| NOWACKA Agata | PhD student | agata.nowacka@u-bordeaux.fr | +33533514749 | |
| SARZYNSKI Léa | PhD student | lea.sarzynski@u-bordeaux.fr | +33533514700 | |
| TRIVUNOVIC Ivana | PhD student | ivana.trivunovic@u-bordeaux.fr | +33533514749 | |
| VILLICANA-MUÑOZ Viviana | PhD student | viviana.villicana-munoz@etu.u-bordeaux.fr | +33533514700 | |
« Alumni & Guests »
Former group members, follow-up last known position
Aren borgdorff - 1997-2000, Industry
Arnauld Sergé - 1997-2001, Assistant professor Marseille
Marianne Renner - 2004-2006, Professor, Paris
Caroline Dequidt - 2004-2007, Industry
Cécile Bats - 2004-2007, Post-doc, London
Martin Heine - 2003-2007, Junior group leader, Magdeburg
Enrica Petrini - 2005-2008, Post-doc, Genoa
Cezar Tigaret - 2006-2009, Lecturer, Bristol
Helge Ewers - 2007-2009, Group leader, Berlin
Arnaud Frouin - 2007-2010, Labmanager, NYC
Leandro Royer - 2009-2012, Post-doc, Boston
Patricio Opazo - 2008-2013, Group leader, Brisbane
Jary Delgado - 2009-2013, Post-doc, Chicago
Deepak Nair - 2009-2013, Group leader, Bengalor
Damien Jullié - 2009-2013, Post-doc, San Francisco
Audrey Constal - 2010-2013, Teacher
Axel Athane - 2011-2013, Industry
Dolors Grillo, 2011-2013, Post-doc, Spain
Anne-Sophie Hafner - 2010-2014, Post-doc, Frankfurt
Isabelle Gautherau - 2012-2014, Industry
Amandine Philippat - 2013-2015, Industry
Andrew Penn - 2010-2015, Junior group leader, Sussex
Hongyu Zhang - 2010-2015, Post-doc, University of Bergen
Estelle Toulme - 2013-2015, Post-doc, Berlin
Jennifer Petersen - 2009-2016, Post-doc, NIH
Yulia Krapivkina - 2013-2016, Industry
Ngoc Van Thi Nhu - 2013-2016, Engineer, Montpellier
Emilie Hangen - 2014-2017
Ségolène Antoine - 2015-2017, French Industry
Sara Crespillo - 2015-2017, Post-doc, Cambridge
Célia Michel - 2014-2017, French Industry
Benjamin Compans - 2014-2018, Post-doc, London
Lucile Pret - 2018, Engineer, London
Julia Goncalves – 2015 – 2018, Engineer, Bordeaux Neurocampus
Murielle Fevre - 2017-2018
Camille Genuer - 2017-2018, Engineer, French Industry
Carla Montecinos - 2013-2018, post-doc Bordeaux
Charlotte Rimbault – 2014-2019, Post-doc, Copenhagen
Magalie Martineau – 2015-2019, Post-doc, Paris
Léa Claverie – 2015 - 2019, UK
Florelle Domart - 2016-2019, Post-doc Goettingen
David Perrais - 2011-2020, Group Leader
Sylvia Sposini - 2018-2020, Post-doc, Bordeaux
Lou Bouit - 2018-2020, Engineer, Bordeaux
Côme Camus - 2018-2021, Medical Intern, Bordeaux
Caroline Bonnet - 2017-2021
Inès Gonzalès-Calvo - 2019-2021
Valeria Pecoraro - 2019-2021
Guests
Raffaella Adami, Pisa - January, June 2001
Andres Villu Maricq, Utah - November 2003
Radhika Reddy, Worley lab - June 2003
Michael Ehlers, Duke University - March, September 2006
Renatto Frischknecht, Gundelfinger lab - April 2006, September 2006
Laura Andreae, Fine lab - April 2006, November 2006
Anna Carbone, Plested Lab - January, April 2012
Beulah Leitch, Otago University - October 2013
Andrew Plested, FMP Berlin - October 2015, February 2016
Nikolaj Riis Christensen, Copenhagen University - June-December 2017
Anne Brunet, Stanford University - April-July 2019
Pin Wu Liu, Kyoto University Graduate School of Medicine - January 2020
Boram Lee, Johannes W. Hell UCDavis - January-June 2020